Olga Berg



Dawn Zig Zag Pod - Gold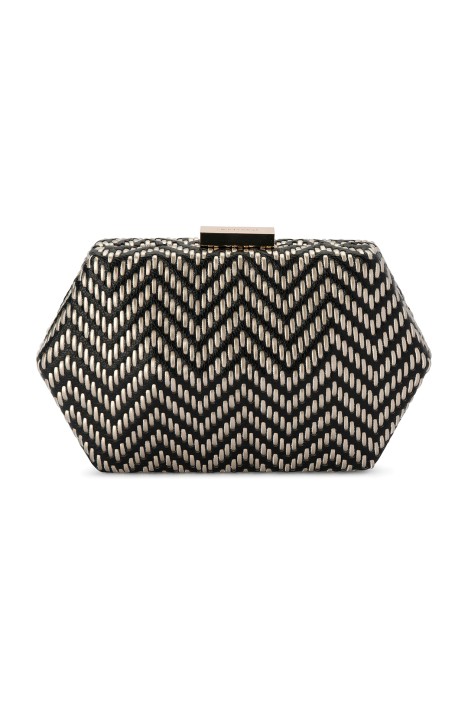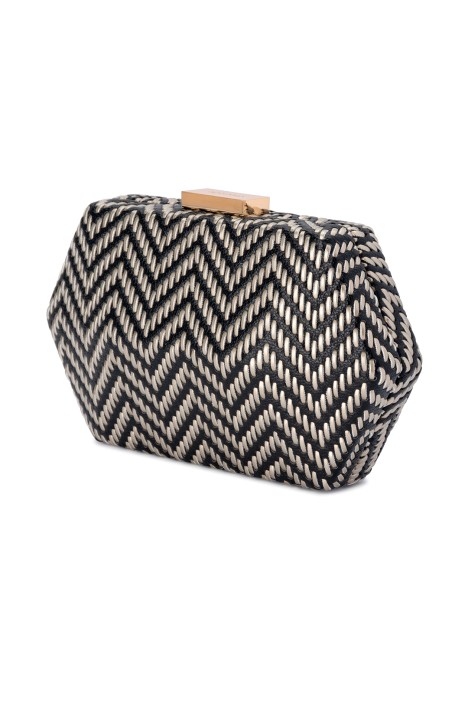 This gorgeous clutch features a stunning chevron pattern all over. Hypnotising to the eye, woven faux leather in contrasting metallic gold creates a mesmerising texture. A piece that'll toughen up your look - pair with a Camilla playsuit to channel your inner warrior or a gold sequin gown for evening perfection. It closes with a gold Olga Berg clasp and comes with an optional shoulder chain.
Gold and black woven clutch
Chevron pattern all over
Gold clasp and chain
Read our style guide for more tips to accessorising this autumn. 
GlamCorner has probably the largest selection of dresses for hire in Australia.
If you aren't completely happy with the fit, you can send it back for a different size for free, or get a full refund.
GlamCorner offers a try-on option, where you can receive up to 2 dresses for $30, try them on, and return them the next day. Also, when booking a dress, you have the option of a back-up dress (different style or size) for $15.
All items are delivered express, with the option of 3-hour delivery in the Sydney metro area.
Standard postage information for
Glam Corner
:
| | |
| --- | --- |
| Cost | $9.95 |
| Returns | Included. Pre-paid satchel sent out with your item. |
| Delivery Time | Estimated standard delivery time of 1-2 business days - depending on your location and time of order placement. Sydney metro area customers can receive same-day delivery from 8am to 3pm Monday through Friday. |
Please always check the vendor's website for up-to-date and accurate information.