Self-Portrait



Embroidered Cut-Out Midi Dress - White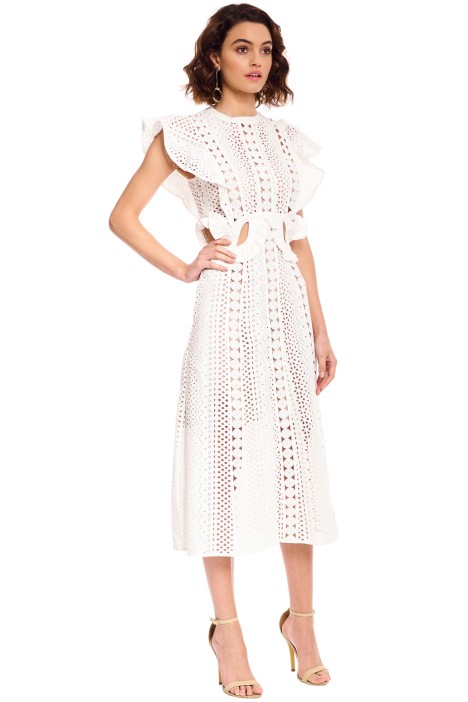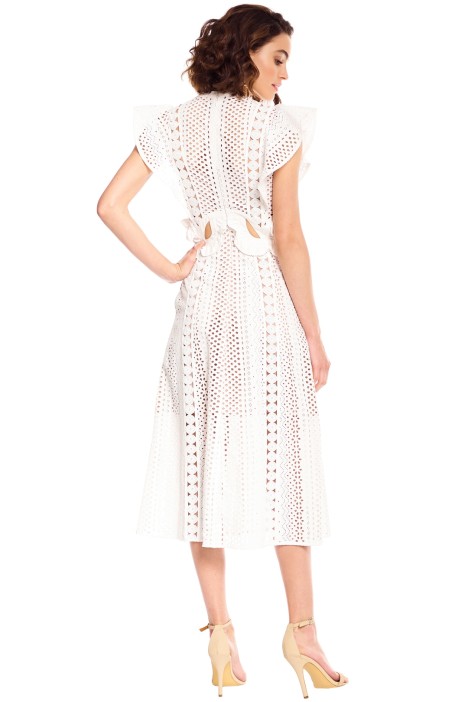 You are sure to capture eyes with this finely sculpted midi as you breeze through the summer weekend or Stakes Day event. Featuring laser-cut embroidered poplin with sheer lace trim panels, to a flattering cut out detail on the waist, ending with gentle frills framing the shoulders - it's an absolute design lovers paradise with the endless detailing!
A-line midi skirt
Nude bandeau and mini skirt lining
Concealed back zip
With a subtle ability to speak volumes, pair this dress with a block heel and keep styling pared back for maximum effect. Hire a box clutch to carry your essentials and your all set!. Read our blog post to hear more of our much loved summer trends.
GlamCorner has probably the largest selection of dresses for hire in Australia.
If you aren't completely happy with the fit, you can send it back for a different size for free, or get a full refund.
GlamCorner offers a try-on option, where you can receive up to 2 dresses for $30, try them on, and return them the next day. Also, when booking a dress, you have the option of a back-up dress (different style or size) for $15.
All items are delivered express, with the option of 3-hour delivery in the Sydney metro area.
Standard postage information for
Glam Corner
:
| | |
| --- | --- |
| Cost | $9.95 |
| Returns | Included. Pre-paid satchel sent out with your item. |
| Delivery Time | Estimated standard delivery time of 1-2 business days - depending on your location and time of order placement. Sydney metro area customers can receive same-day delivery from 8am to 3pm Monday through Friday. |
Please always check the vendor's website for up-to-date and accurate information.