About Us
All The Dresses brings all the designer clothing available for hire online in Australia into one beautiful website. With over 15,000 items from 40+ reputable Australian clothing, bag and accessory hire businesses, you're sure to find the perfect outfit for your occasion.
All The Dresses works only with professional Australian rental businesses, because we believe that the experience when renting a designer outfit should be as similar as possible to when you buy it. We also know that a lot of the time women are hiring for an important occasion and it is imperative that their dress is delivered on time and in good condition. It is for this reason, we don't accept listings from individuals, hobby renters or overnight businesses set up on Instagram and Facebook. We love our rental partners and we're sure you'll love them too.
All items available on All The Dresses can be booked for the same price as if you were booking from the rental company directly, and you may even get a better deal if you're part of our ATD Rewards loyalty program or if you subscribe to get our first-time booking discount.
With so much choice, you can pick and choose items from multiple rental companies to complete your outfit. Hire the dress from one company, but the fascinator or bag from another, all from the one streamlined checkout! Your bookings are confirmed instantly because we're directly hooked in to live availability - you won't have to make a request and wait for acceptance like some other rental platforms out there.
Our Story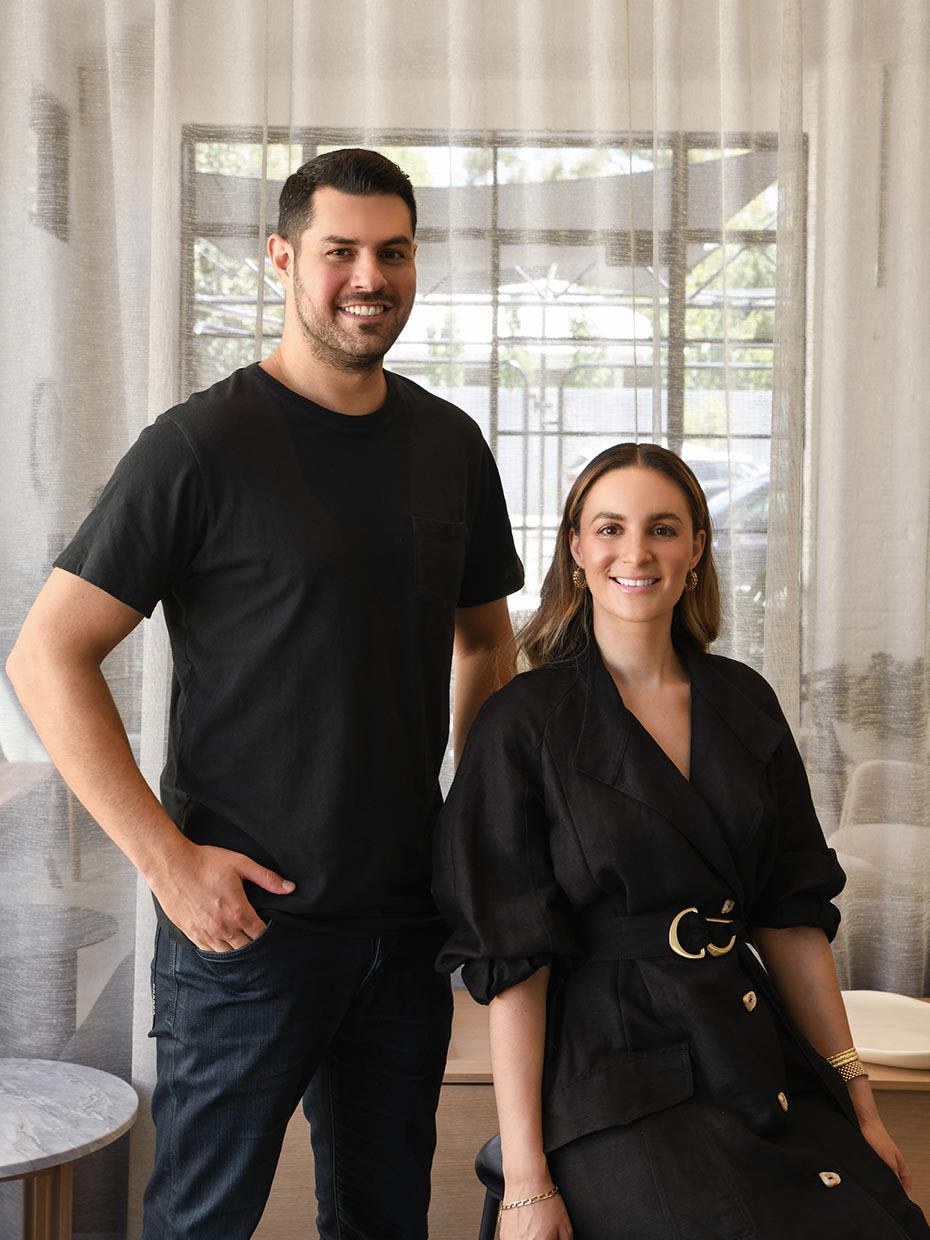 Co-founders Basil & Olivia Vlachou started All The Dresses in 2017. Olivia, then working as a fashion and event stylist, had jumped on the fashion rental movement. She was frustrated at the expense of buying outfits for each social occasion, many of which she would only wear once or twice. Moving into an apartment also meant closet-space was tight and stockpiling clothing was not going to work. After discovering some of Australia's emerging designer clothing hire companies and having a great experience, Olivia became an avid renter, both for herself and some of her clients.
With the clothing hire industry really taking off in Australia, and so many online rental companies coming on the scene, it was difficult for Olivia and other avid renters to quickly explore everything available and find what they were after.
One night, sitting at her computer with about 30 browser tabs open, Olivia flippantly made a comment to husband Basil - "oh, I wish I could just see all the dresses from all these companies in one place!". Basil, an IT Specialist and former Web Developer, knocked up a simple prototype over a few nights at home before showing it to Olivia. She couldn't believe it and once she saw it, she knew it was something her and many other like-minded women needed in their lives!
It was at that point, All The Dresses truly began. After months of development, the first website launched in May of 2017. A couple of months later, came All The Dresses New Zealand, after the team discovered similar trends in growth of the industry across the ditch. The websites have gone from strength to strength. Well over a million Australian and Kiwi women have used the All The Dresses websites to help them find the perfect outfit for their Engagement Party, Charity Ball, Awards Night, School Formal and all kinds of other occasions.
Basil & Olivia's research also led to them passionately pushing the environmental and social benefits of hiring over buying clothing. There are now so many reasons to be renting your designer clothing and the All The Dresses team have made it their ambition to make it as easy as possible so that the consumer and the environment can both benefit.
Olivia Vlachou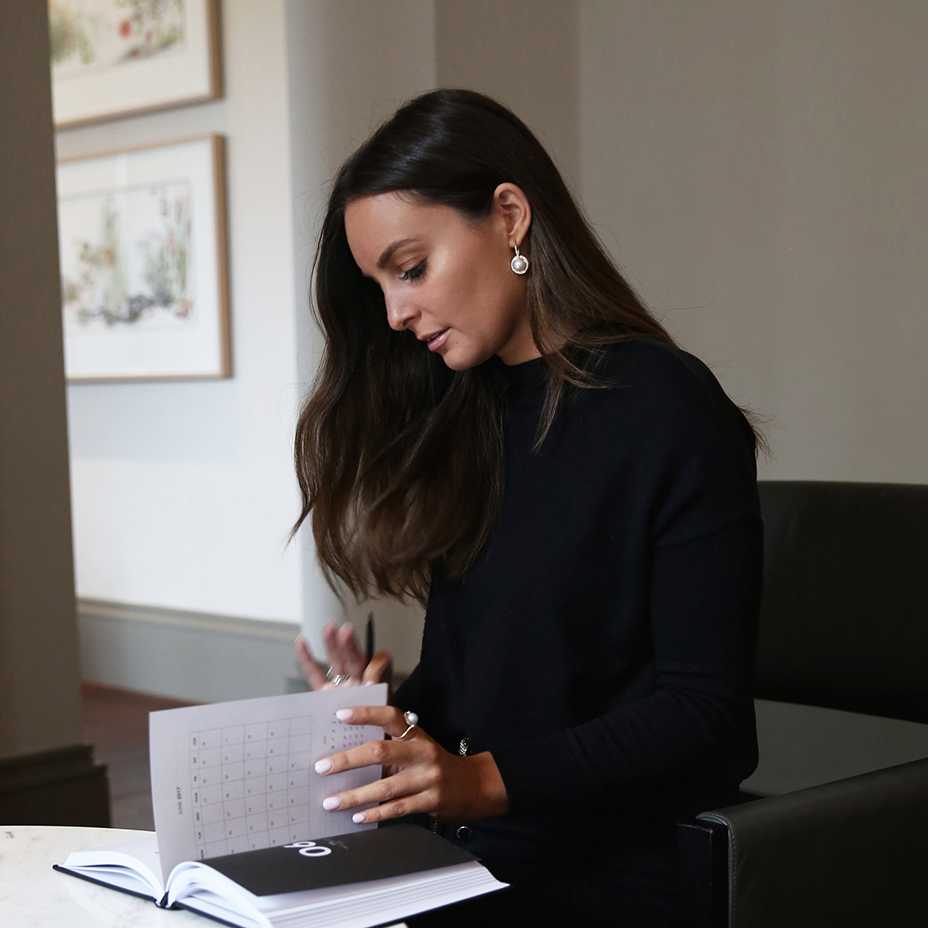 Co-founder
Stylist, Creative, Social, Partner Relations
Olivia has garnered attention as a leading Australian event stylist and fashion influencer through her lifestyle brand Olympia Creative. Through her personal Instagram (@oliviavlachou) she shares her vision and innate sense of style - a distinct aesthetic characterized by rich detail, timeless quality, and a nod to her worldly travels. Of late, much of her content is about sharing her journey of pregnancy and the birth of her first son Nicholas Ocean, born late 2019.
The wild success of All The Dresses resulted in her leaving the event and styling industry to put all her focus on the flourishing business. She oversees PR, Social Media and Partner Relations for All The Dresses.
Her formal education includes a Bachelor of Arts degree in Graphic Design and Branding from Curtin University (where she also taught for five years), but her fashion roots run deeper. Blessed with a grandmother, yiayia, who was a dressmaker, Olivia grew up appreciating quality textiles and craftsmanship. Fashion became a natural outlet to express her creativity and personality.
With over a decade of industry experience, Olivia has lent her keen style sense to advise and dress numerous clients for special events. Olivia believes in building a sustainable investment wardrobe full of quality essentials but understands that many women value choice and variety. With ATD, Olivia wanted to offer a service that makes high- end clothing accessible and affordable to everyone - an alternative option to fast fashion.
During her past travels she always found time to treasure hunt for one-off vintage items that she can pass down to future generations, a cherished tradition carried out by both her yiayia and mum before her, and is a big supporter of the circular fashion movement.
In addition to her lifelong love of fashion, Olivia loves travelling the world. Unable to travel due to restrictions, she says watching the world through her son's eyes has well and truly made up for it, and has given her more time to sit and reflect on how she can make a difference to the world her son grows up in.
Basil Vlachou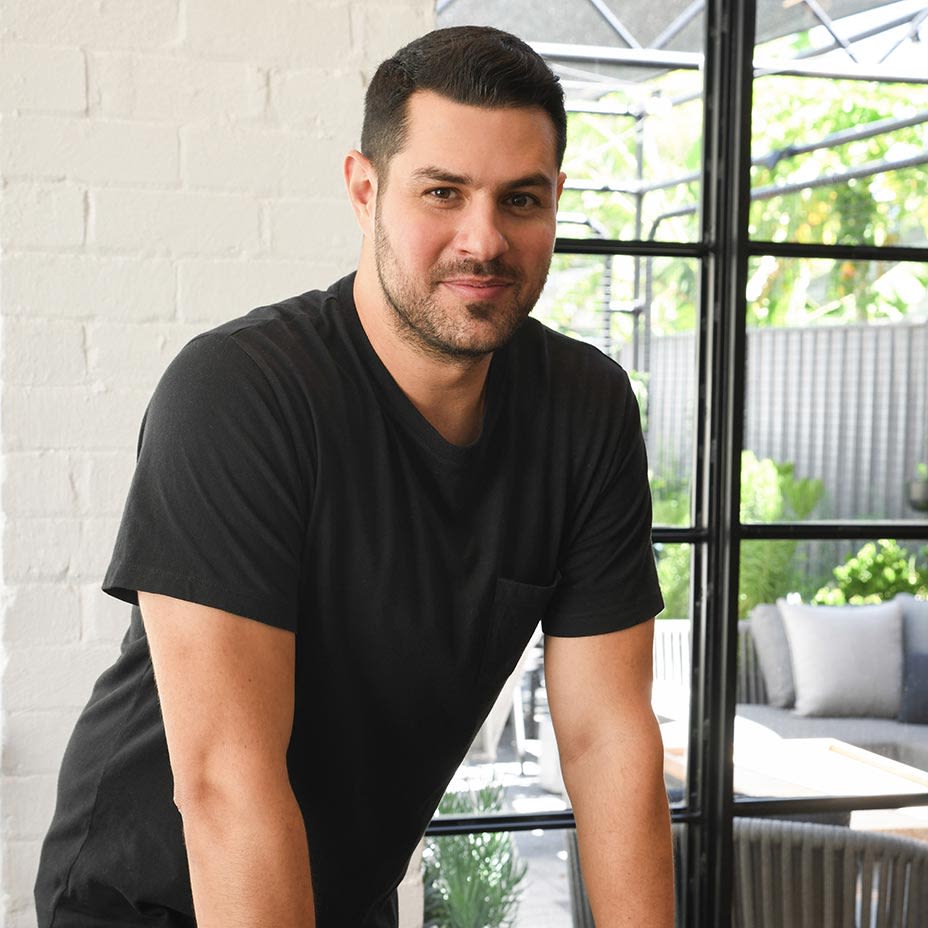 Co-founder
Tech, Operations, Product
Basil has spent the last 12 years in IT business solutions and consulting within large enterprises. Prior to that he worked as a developer at some of Perth's most well-known web development companies - something he always maintained a strong interest in. His vast experience in tech, along with a business degree from the University of Western Australia have led him to follow a lifelong entrepreneurial desire with the launch of All The Dresses.
With a passion for identifying solutions in the e-commerce space, Basil is especially focused on User Experience. He is trained in Design Thinking and certified in Product Ownership (CSPO) and Enterprise Architecture (TOGAF). At All The Dresses, Basil oversees product, web development, SEO, analytics, finance and commercial partnerships for the company.
Outside of work, Basil has played soccer most of his life and is a massive Gunners fan (Arsenal FC). He looks forward to brainwashing his 1 year old son Nicholas with all things Arsenal.