The ATD Blog - Dress Rental
The Latest
31 January 2019
Designer Clothing Hire Industry Survey 2018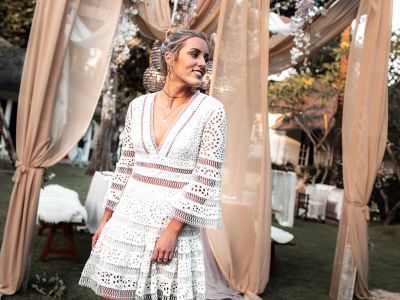 All The Dresses recently conducted a survey with businesses in the designer hire industry in Australia. With limited publicly available research on the industry, we felt it was important to find a way to estimate growth of the sector, and understand business and consumer sentiment.
What better way than to ask those who live and breath it on a daily basis – the owners of most of Australia's professional designer clothing hire businesses.
We sent the survey to over 40 of these businesses, with an emphasis on those that run all or part of their business through a website with full e-commerce capability.
05 April 2018
7 Simple Things You Can Do to Make Your Fashion Consumption Responsible
Have you ever felt guilty glancing into your wardrobe and seeing how many pieces you literally never wear? Well don't blame yourself, it may not be your fault!
For years the fashion industry has been caught up in a high speed churn and burn cycle, that we've all been trying to keep up with. Fashion makes us feel good about ourselves, and chasing the newest, hottest trend can be frighteningly addictive. With the recent proliferation of retail giants like H & M, Zara and Uniqlo in Australia, it has become easier and easier to overconsume.
But a new consciousness about the detrimental effects of irresponsible fashion consumption has emerged, and designers and consumers are taking a stand, and saying no to big business. A movement towards ethical design means that there are more opportunities than ever to say no to fast fashion. If this is all news to you, read our page The Perils of Fast Fashion.
If you're not sure where to begin, we have put together seven easy ways to start using fashion responsibly, which are a cinch to fit into your lifestyle.
13 January 2018
The Perils of Fast Fashion and how Clothing Hire Promotes Sustainability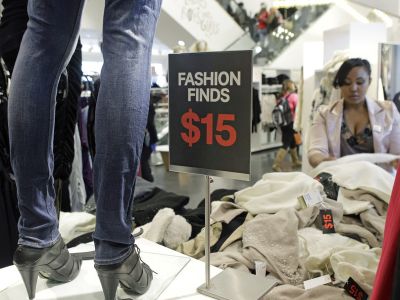 We here at All The Dresses are obviously huge supporters of the clothing hire industry in Australia. But it's not just because we love being able to wear beautiful designer dresses at a fraction of retail cost. We know that by renting designer pieces, instead of buying items we'll only wear once, we are doing our bit to help the environment. If you haven't read much on the topic or watched one of the great documentaries produced in recent years, you're probably thinking that's a pretty long bow, but trust us, the evidence will shock you!